Welcome!
We are digital natives, with innovation at the core of our business, which makes us a reliable partner close to our customers, leading them in their digital transformation challenges. Within Orange Business, our customers trust us for delivering end-to-end, sovereign and sustainable solutions to turn their Operational Experience, Employee Experience and Customer Experience into business value.
In Norway we are specialized in platform and managed services for critical customer applications deep diving into system operations, digital infrastructure, and cloud expertise. If you identify with these topics and would like to be part of a great team of experts constantly striving for improvement and development, then apply or connect with us!
Meet your future colleagues
I enjoy the collaboration we have across teams and the knowledge sharing culture, we are good at discussing and supporting each other when someone might be struggling. There is always someone who will lend a hand and help which is something I enjoy a lot

Eirin

Systems Consultant

I am very happy that I have made great friends from work and that we have a good culture and social events here where you are given the opportunity to get to know people.

Tina Elise

Backup Engineer
Benefits
Work-life balance

Naturally in some roles, you will need to be in the office at certain times, but overall, we are pretty flexible when it comes to managing your workload and private life. We apply hybrid ways of working enabling you to spend up to 12 working days a month at home

Sport activities

We value all sorts of exercise and contribute with arrangement of several sport activities for our Orange Business employees. Moreover, we are participating in different events such as running- and cycling events

Welfare leave

We are all in need for some time-off occasionally at special circumstances. At Orange Business you have up to 10 days of welfare leave with pay per year

Social arrangements & Fun

We enjoy meeting up and getting to know each other at different social happenings as well. Make sure to join our parties, after all Christmas and summer is the year's most festive occasions

Career development

With us you have endless opportunities to grow with new responsibilities, roles and departments. You tell us where you want to grow, and we'll do our best in supporting your journey

Subsidized canteen and parking arrangement

Orange Business subsidizes the operational costs of the canteen and you only pay for the food you choose from the restaurants "Under Taket" in Økern Portal. If you enroll in our parking arrangement, you are guaranteed a parking spot at our office if you come to work by car

Equipment

You will get a new phone and laptop which both can be used privately. Devices are up for renewal every 2-4 years depending on device

Refund for internet costs at home

We are all connected and as an Orange Business employee, we cover your internet costs up to a certain amount per month

Good occupational pension and collective insurances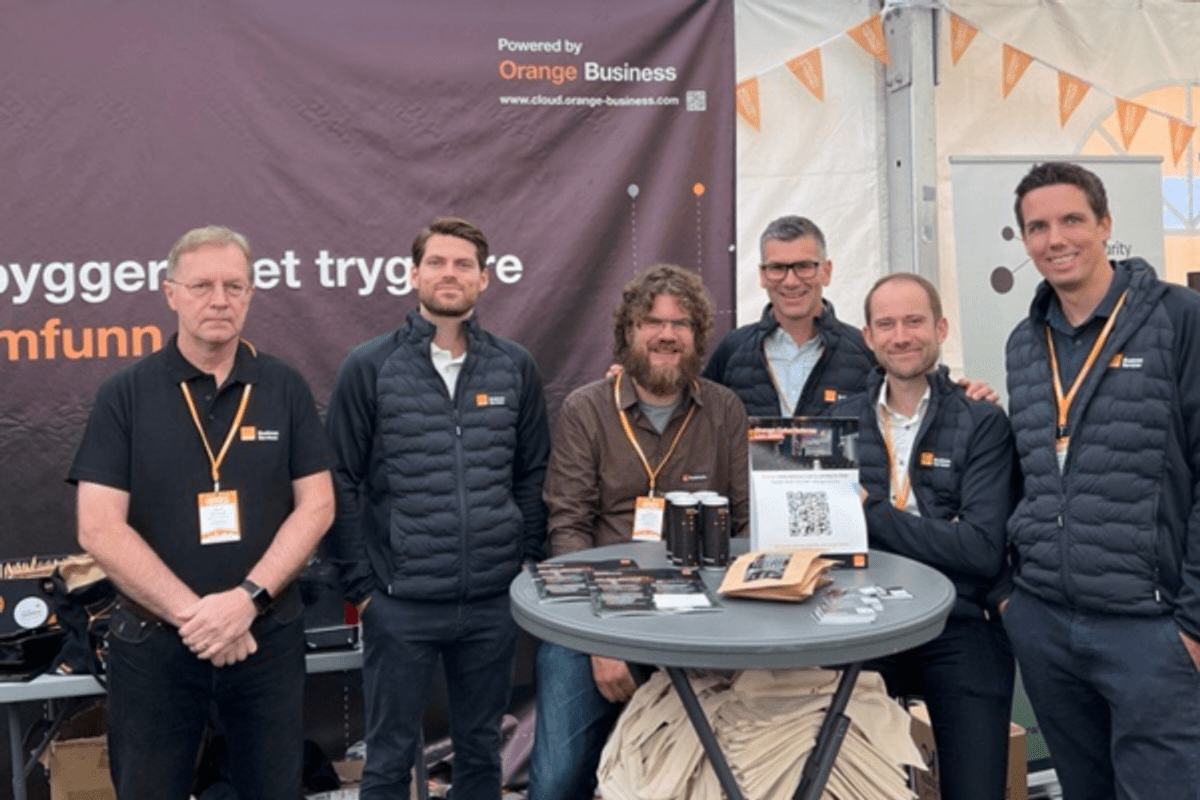 We are certified as a Great Place to Work
We are very happy and proud to have been certified as a Great Place to Work by our employees. The certification is based on the Great Place to Work® Institute´s global standard for what characterizes a good workplace and is proof that the employees experience a high degree of credibility, respect, fairness, pride and camaraderie within the organization.
2000
Basefarm was founded in Norway
2011
Basefarm acquired BlueDome BV & WebDeal AS
2012
Basefarm became the first hosting provider in Norway and Sweden to be PCI DSS certified
2018
Basefarm was acquired by Orange Group
2022
Basefarm rebranded to Orange Business
2022
We moved into our new office in Økern Portal
2023
Digital Services, Business line of Orange Business was created